Faustino Grinder | Chrome Copper
The new Rocket Faustino. A fully featured, compact sized grinder from Rocket Espresso. Very stylish and will compliment any Rocket Espresso machine perfectly, with models designed to pair with the Rocket Appartamento espresso machine.50mm flat burrs Stepless adjustment Programmable dosing Weigh: 7.6kg Dimensions: 162 mm wide x 229 mm deep x 385 mm high (including hopper).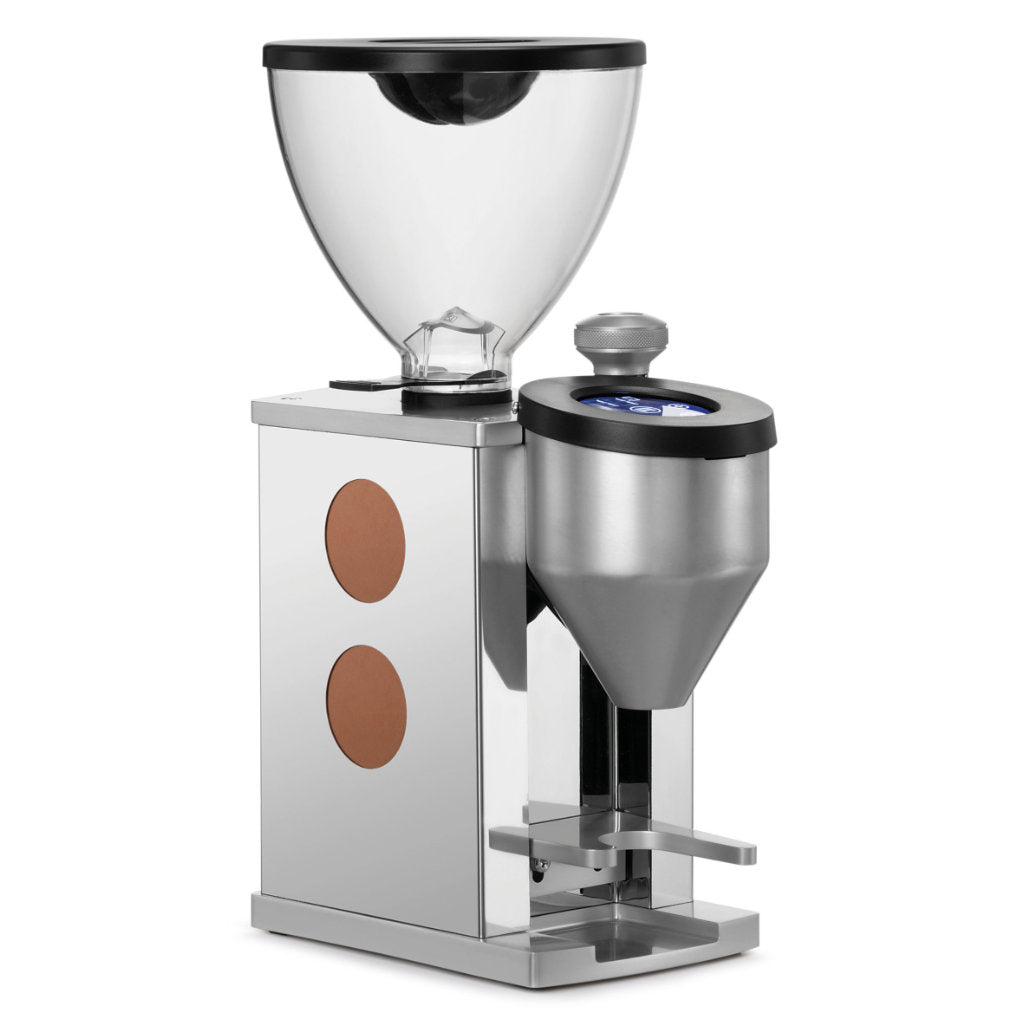 Not sure if it's right for you?
Have a question?
Sometimes finding the right product for your business or home can be a be daunting. We can help and would love to chat and give you some options.
Contact Us
Looking for more? Others found these products great so have a look and if you still can't find what you are looking for give us a call and we will try and help.